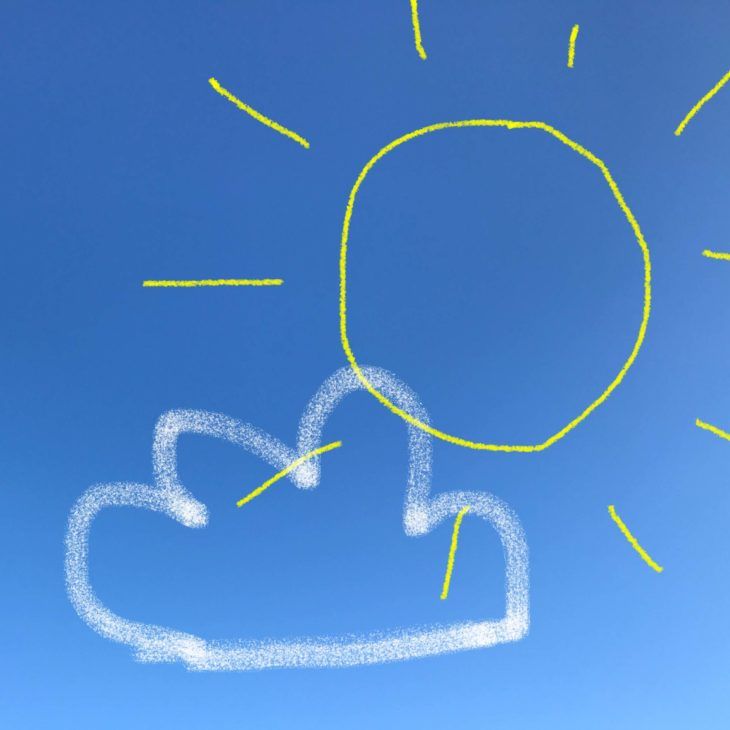 I set myself a quest last year – a drawing a day – it harks back to my time at college when my tutor used to pipe up every now and then, "a drawing a day gets you a BA'.
It's something that has stuck with me but as I'm not someone who draws naturally it's something I've shunned. Messing about in an app on the phone (doesn't so much come back to this sort of thing these days?), I was drawing the old fashioned weather symbols over a photo when I started pondering using this for something with a more long term creativity. Something I could start pushing and see where it goes. Something where I could also have a play without any restraints that it has to be resolved.
I tend to use my sketchbooks erratically, so this was a way I could draw wherever I might be. It mostly occurs watching the tv at night, curled on the sofa, trying to avoid the miserable news and not quite tired enough to go to bed. I post them everyday on my Instagram feed. It's a way to hold myself accountable. A few months have passed since I started with only a few missed days so it is becoming a creative habit which must surely be a good thing?! The times I don't get in to the studio I can still flex those creative muscles within the set boundaries I am giving myself. It's amazing what can come from pretending to be John Kettley with that old BBC weather map…..
Pagination